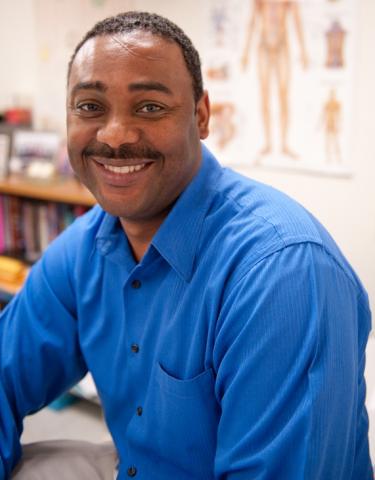 A down payment has already been made for Jamaica to access the coronavirus vaccine for a sliver of the population once it becomes available, but failure to immunize a significant number of nationals is unlikely to eliminate COVID-19 in the north Caribbean island, an expert on viruses has said.
Referencing the growing anti-vaccination lobby in Jamaican and across the world, associate professor of microbiology at the University of Massachusetts, Dr. Wilmore Webley, has argued that mass takeup was crucial to achieving herd immunity and stemming the pandemic's deadly march.
His warning is a grim caution amid rising optimism after Pfizer, a United States-based pharmaceutical company, revealed that it has developed a coronavirus vaccine with 90 percent effectiveness.
"If you have a lot of people in your community who are immune to a certain infection … it makes it harder for even the few people who are not immunized to get infected," he said on Thursday during a webinar exploring the 'Status of Vaccine Development for COVID-19 as part of Northern Caribbean University's Homecoming Week celebrations.
"If you have a vaccine that doesn't lead to immunity in over 70 or 80 percent of the population, you will still have problems," said the NCU alumnus.
Jamaica has recorded almost 9,600 infections and 224 fatalities, with three more coronavirus deaths registered on Monday.
The Pan American Health Organization, in partnership with the Caribbean Public Health Agency, has secured down payments to purchase more than one million doses of the impending COVID-19 vaccine for Caribbean states. Funding was secured through the European Union.
Jamaica was one of the countries in the region to obtain 100 percent of the down payment required for vaccine purchase. There are currently 231 vaccine projects worldwide in different phases of development.
Pfizer hopes to secure emergency clearance to roll out the vaccine in the US later this month and aims to supply up to 50 million doses globally by year-end and up to 1.3 billion in 2021.
Professor of public health, Dr. Peter Figueroa, doubts that more than three percent of the population will be able to access the vaccine at the outset.
"The initial supply of vaccines that goes to countries will probably be much less than 20 percent. It might just be about three percent of the population initially, and then as more vaccines become available, hopefully, up to 10 percent or 20 percent of the population," he said.
Multiple attempts to contact Jamaica's chief medical officer, Dr. Bisasor McKenzie, were unsuccessful as calls to her mobile phone went unanswered.
Based on the terms of the grant given to fund the down payment for the vaccines, the initial coverage will prioritize healthcare and front-line workers.
Priority will also be given to persons who are at risk of severe COVID-19, those over age 60, and persons with underlying chronic diseases. Hospitality workers in some tourism-dependent countries may also be first-in-line beneficiaries. But access to developing states will be made even more difficult because of the likelihood of the United States and Europe outmuscling the market.
Despite the cogency of the benefits of immunization, the Government's efforts to get persons to embrace vaccines locally have faced some resistance from anti-vaccine campaigners, or so-called anti-vaxxers.
Health Minister Dr. Christopher Tufton lamented earlier this year that the anti-immunization lobby posed a threat to vaccination efforts in the region.
"Our position in Jamaica is that vaccines continue to save many lives. They are a very effective way to prevent certain ailments and are proven to do so, and we encourage take-up of them," he told journalists in January.
"In recent times, we've seen a re-emergence of the anti-vaccine lobby globally. They're well-resourced, and they use alternative media to promote, in their view, what the negative effects of vaccination represent."
A total of 25,400 doses of trivalent influenza vaccine (northern hemisphere formulation) were purchased by the Holness administration in 2019 in preparation for the flu season in Jamaica, which runs from September to March.
But in a statement to Parliament in January, Tufton revealed preliminary reports from the National Epidemiology database showing that 2,370 doses of the vaccine had been administered in November and December 2019.
A total of 18,500 doses of flu vaccine were dispatched locally by October 2018, but up to April 2019, only 3,771 doses had been administered in the public sector and 2,636 at private medical facilities.
The introduction of the HPV vaccine locally to protect young girls against cervical cancer also received lukewarm reception from some parents. The first dose of the HPV vaccine was administered in October 2017, and the program was targeted towards 22,338 girls. However, many parents refused to enroll their children in the vaccination drive.
According to Vitals, a quarterly report produced by the Ministry of Health, Jamaica failed all but two of its vaccination targets for January to December 2017. The country failed to meet the desired minimal 95 percent coverage for the BCG, Polio3, DPT3, HepB3, and HIB3 vaccines.
In Hanover, only 50 percent of babies received the BCG vaccine, 70 percent in Portland, 69 percent in St Elizabeth, and 76 percent in St Catherine.
Figueroa said that some people are skeptical of vaccines, but he was personally encouraged by news that at least one COVID-19 vaccine might be available before year-end.
"Once it is approached properly, I'm optimistic, that most Jamaicans, if given the opportunity, would take it, but initially, the supply of vaccine will not be there. There will not be enough just to offer the vaccine to every and all Jamaicans," said Figueroa.
Source: Jamaica Gleaner