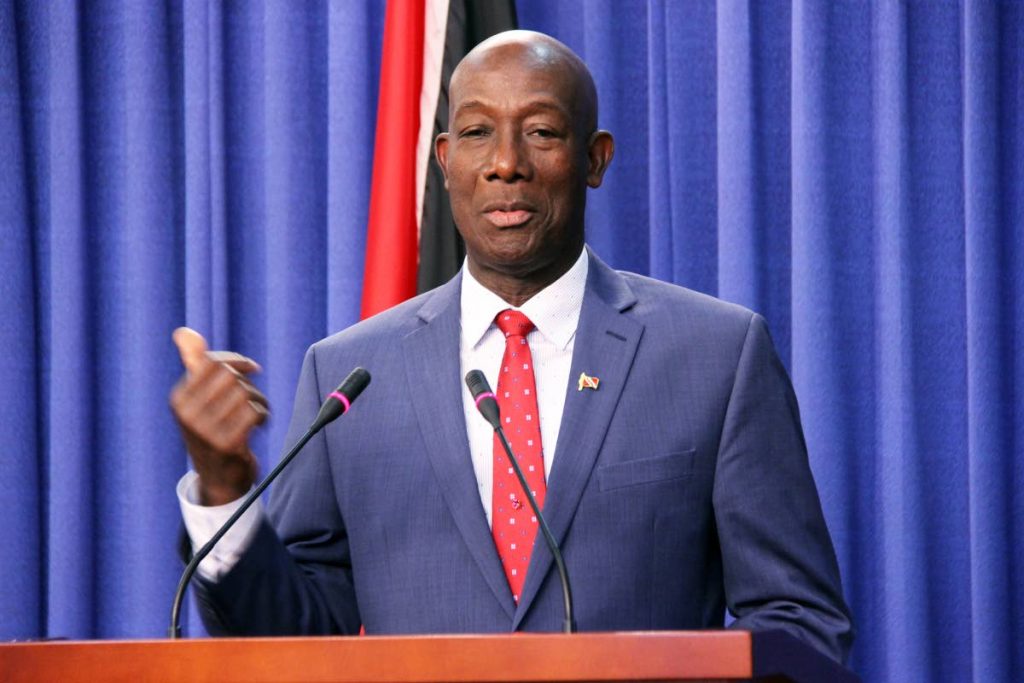 Prime Minister of Trinidad and Tobago Dr. Keith Rowley has tested positive for COVID-19.
In a statement this morning, the Office of the Prime Minister (OPM) indicated that Rowley began experiencing flu-like symptoms yesterday evening and was subsequently tested for COVID-19.
The result came back positive.
The OPM says Rowley, who is in Tobago for the Easter holiday, is in isolation and is under medical supervision.
The positive test result came hours before Rowley was expected to receive the COVID-19 vaccine.
He was among several down to get the jab today.
Meanwhile, the chief secretary of the Tobago House of Assembly, Ancil Dennis, is in quarantine after being exposed to a contact who recently tested positive for COVID-19.
Dennis said he was subsequently tested and the result came back negative.
But, he said that out of an abundance of caution, he will remain in quarantine at home.