Like most professional sportspeople, Héctor Bellerín occupied some of the empty hours during the long days of coronavirus lockdown trying his best to stay fit, preparing himself for the moment that the light would go green and Premier League PINC -0.7% soccer would return.
But for Arsenal's 25-year-old defender, a few hours of exercise a day was not enough to satiate him, not enough to stave off the tedium. "Mental work is as important as physical work," he tells me. "I need other projects to fill the void that appears when I'm not actually playing football." With time on his hands, Bellerín's attention turned to one of his other great interests: the environment.
The Spaniard has previously expressed a desire to use his influence to draw attention to the issues of deforestation and climate change, and this seemed the perfect time to act. Research led him to One Tree Planted, a non-profit organization that works on reforestation projects around the world, and after making contact, a plan was devised. For each Arsenal victory in June and July, Bellerín promised to fund the planting of 3,000 trees.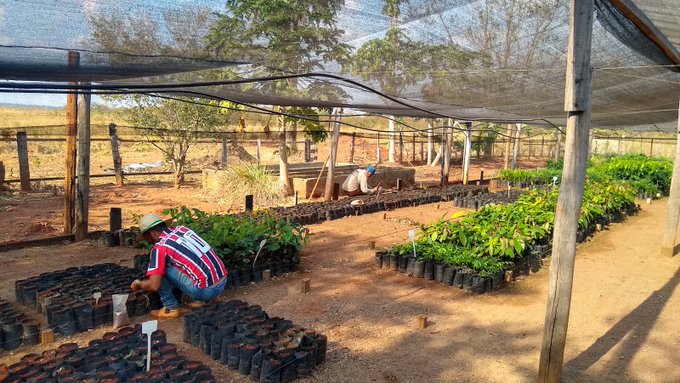 The initial goal was to raise enough money to fund 30,000 trees. But with seven victories in that period and donations from fans of Arsenal and its rivals, the campaign eventually raised enough money to fund the planting of 58,617. The trees will sit along the banks of central Brazil's Rio Araguaia – which runs through the eastern part of the Amazon biome and the similarly vital Cerrado Savanna dry forest – and will be planted in partnership with the Black Jaguar Foundation and local communities.
The decision to fund reforestation in Brazil, rather than in any of the other countries where One Tree Planted works, was a conscious one on Bellerín's part. "The Amazon AMZN -3.9% is the lung of the earth," he explains. "It's so vast, it's so important. And there's poverty [there]. We can help not just reforest the Amazon, but also help communities that need financial support. We can put them in a position where they're not just earning a living but working for the good of our planet."
According to Matt Hill, the founder of One Tree Planted, the project eventually aims to plant 1 million hectares of forest along the Araguaia, forming a "biodiversity corridor" that connects the two important ecosystems. "Planting trees here will also help to improve soil quality, reduce erosion, protect watersheds, sequester carbon, recover plant and wildlife species, support local people, and sustain vital ecological processes," he says.
Yet, as has been much publicised in the last 12 months, safeguarding Brazil's forests is an uphill struggle. The Brazilian government, under the direction of right-wing nationalist President Jair Bolsonaro and his Minster of the Environment Ricardo Salles, has been accused of recklessly encouraging deforestation, illegal mining, and the endangerment of indigenous peoples.
Brazil's National Institute for Space Research (INPE) released figures earlier this month showing that forest clearing jumped by 28% in the period from August 2019 to July 2020 in comparison with the period from August 2018 to July 2019, during which time there had already been a 34% leap in clearing compared to the 12 months before that. Ibama, the Brazilian government agency that is charged with monitoring and preventing illegal deforestation, had its budget cut by 14.8% for 2020 and, according to BBC Brasil, could see a further cut of 20% for 2021.
"It is pretty obvious that these individuals are not helping in progressing towards what we need today," Bellerín opines when asked about Bolsonaro and Salles. "One of the [main issues] is the deforestation of the Amazon and how lax they are in their policies."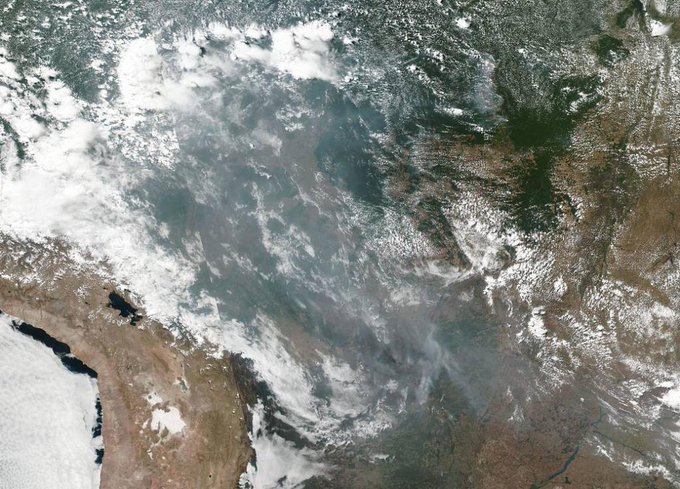 Bellerín brings up the video of a Brazilian federal government cabinet meeting that was leaked in May, during which Salles referred to the coronavirus pandemic as an "opportunity" to accelerate the relaxation of environmental regulations, with the glare of the media turned onto the effects of the disease.
"It's unbelievable that we're still finding people in so much denial, [who are] not understanding how important [the Amazon] is for every single human," Bellerín continues. "It's truly devastating that the person [Bolsonaro] who is supposed to bring that country forward is actually doing so much damage to a place like the Amazon."
Given such widespread destruction, it seems reasonable to question how much difference a project like the one backed by Bellerín will actually make. But One Tree Planted founder Hill is emphatic in his response. "Imagine being in a forest surrounded by that many [58,617] trees," he says, "you'd have to walk for days to make your way out."
"To some degree we have to accept that there will always be some form of destruction somewhere, but we can counter that with creation, with individual and collective action, with hands-in-the-dirt motivation to get involved."
Bellerín is famously a vegan and tries to reduce his own carbon emissions where possible. Yet, with endless flights to away matches and the consumption of natural resources the sport relies on to generate revenue, top-tier soccer is a hugely polluting business. Bellerín acknowledges the incongruence between his profession and his beliefs, referring to it as a "dilemma" faced by "a lot of people [in different industries] who try to live a conscious life and do the most reduce their footprint."
"At the moment," he says, "there aren't the resources or transport [links] available to have a carbon-neutral way of living whilst we play the sport [at the highest level]." But he reiterates his desire for a less polluting soccer emerge over the coming years, which, given the popularity of the sport, would send "a massive message to the rest of society." He praises the work done by Forest Green Rovers, which became the first UN certified carbon-neutral club in the world in 2018, and steps that are being taken by Arsenal to reduce greenhouse gas emissions and plastic waste.
Bellerín also points to the fact that without soccer, he would not have the platform from which his message can find so many open ears. "This industry gave me the voice to reach people and do projects like this – to be able to plant almost 60,000 trees. If I wasn't a footballer at such a good club, maybe these campaigns would be lost."
Hill says that was part of the reason he was so keen to team up with Bellerin; "He's not shy about standing up for what he believes in. That's powerful, because kids look up to that. When they see that their hero cares about creating a healthy future for them, they realize the environment is something we can all take care of."
Bellerín laughs as he recalls the gentle mick taking in the dressing room – "After a win people were saying, 'Come on, we're planting trees tonight.' I thought it was funny," he says – but reports that the reception among his team-mates was largely positive.
He singles out Bukayo Saka when asked which Arsenal player showed the greatest interest. The 18-year-old asked him to explain the thinking behind the project and donated to help them reach the funding target. "It got people talking," Bellerin adds. "It created a great debate and it was good that some of them wanted to get involved."
The Spaniard has often been criticized on social media for his involvement in projects outside soccer, but he shows little regard for such comments. "I don't see how something like this could affect my performance," he says. "To me, having projects outside of football, whether that is with One Tree Planted, creatively, or in business, is something that makes me grow as a person and recharges me to be better on the pitch."
Source: https://www.forbes.com/sites/joshualaw/2020/09/01/why-arsenals-hector-bellerin-is-planting-58617-trees-in-the-amazon-its-the-earths-lung/#3559db221ac0